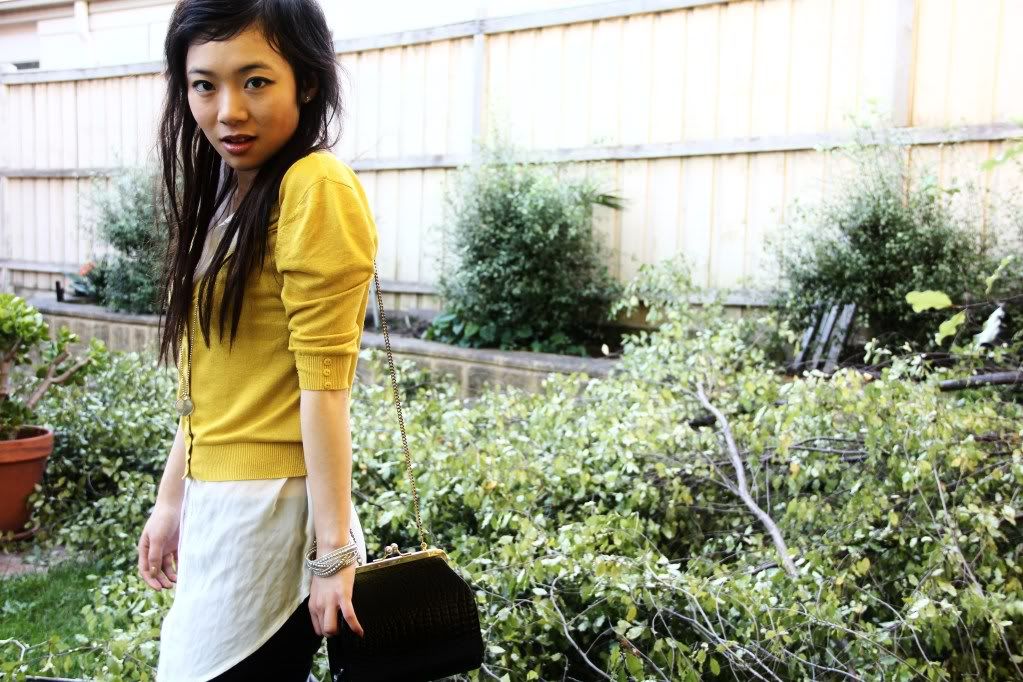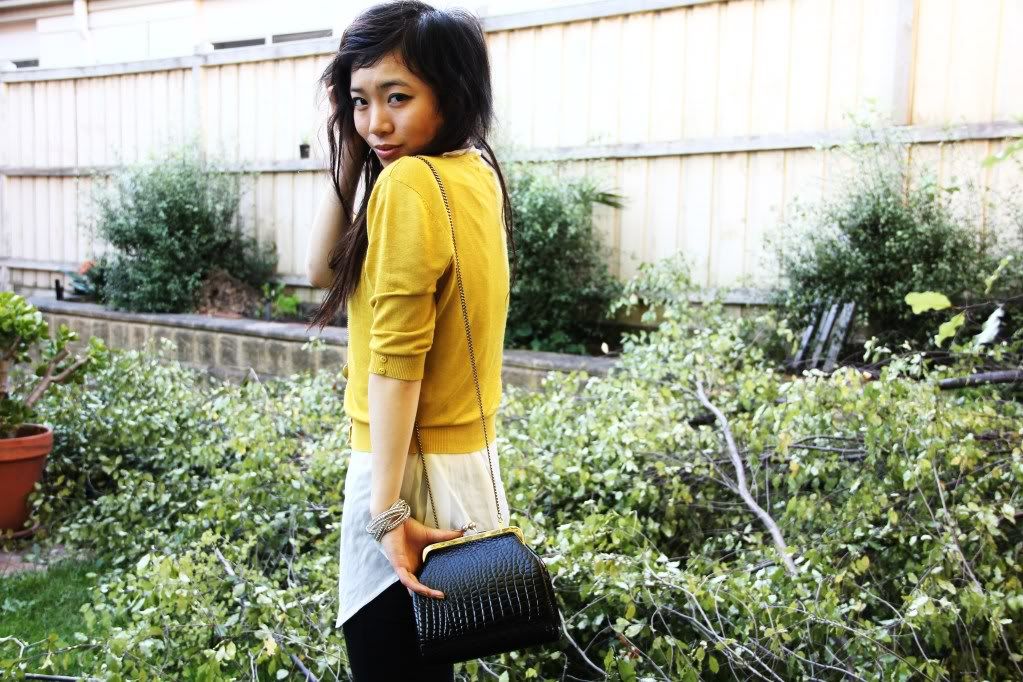 Blouse: Supre // Cardigan: Vintage // Pants: Miss Shop // Bag: Vintage // Necklace: Tiffany&Co
YAY!! NEW POST!! Have been so busy with Uni. Homework and assignments. :( Does anybody else struggle with school, blogging and work?? Any tips?? I reckon use all of them.
Anyway, got home early today, and ran up stairs to get my camera, then back down to the garden and did a few a outfit pics. :) I haven't been using my camera to its full potential lately, so I am considering down grading from EOS 60D to maybe smaller Lumix one. My camera is pretty heavy (maybe I am just really weak) and it is too big to fit in my bag sometimes. Or when I am going out at night and my bag or clutch won't fit my camera. I will be able to change the lenses and all, but the quality won't be as great. What do you think?
On another note, does anyone ever experience poor services from certain online stores? I saw a grey top with criss-cross on the sleeves (it actually looks nicer than the way I've described) with a pretty good price, so I bought it. The company shipped the item a week later, and when it had finally arrived it was the wrong size and a faulty item. I emailed the company, but they just told me to refund it, and buy something new because they have sold out or something a rather. I believe in fairness, and I don't see how me paying for the shipping and having to wait is fair. when they are the ones who stuffed up. I mean, if i bought and decided I did not like it, then of course I would pay for the shipping for the return/exchange. They never replied after that even though I sent them another message, which makes me really angry.